Awards
Best Feature Film
Environmental Preservation category
Artivist Film Festival
Hollywood, CA, USA (Nov. '07)
Best of Festival
Hazel Wolf Environmental Film Festival
Seattle, WA (November, '07)
Special Jury Award
International Film Festival of Lifestyle
Szolnok, Hungary (Oct. '07)
2nd Place, Best International Feature
Aotearoa Environmental Film Festival
New Zealand (July '07)
Award Nominations for Director, Tom Jackson
NH Filmmaker of the Year, 2007
NH Film Festival
Maverick Filmmaker Award
Cinequest Film Festival, 2007
Aired on LinkTV and TeleSur Internacional.
40+ film festival screenings, worldwide.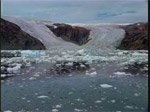 "Imagine Michael Moore with humility. Tom Jackson goes on a personal quest to find out more about climate change and the huge forces that are blocking imperative change. Jackson exposes the most dangerous practice of our time: record profits at ANY cost."
– Norman Solomon, Public Accuracy
"Out of Balance: ExxonMobil's Impact on Climate Change" shows the influence that the largest company in the world has on governments, the media and citizens and what can be done about global warming. While the Earth's climate is pushed further out of balance by increasing use of fossil fuels, ExxonMobil continues to assert undue influence around the world—making record profits while ignoring climate science for which there has been overwhelming consensus for over ten years.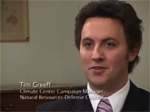 "Out of Balance" does not just critique ExxonMobil, it also offers challenging, large-scale ideas for the global social changes that must take place if there's any chance of having a livable planet for future generations.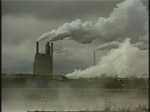 More Info
For more information about and clips and previews of "Out of Balance" visit the "Out of Balance" website.
Purchasing
A digital copy of Out of Balance can be downloaded here on our site.
DVD Copies of Out of Balance are also available to purchase.
Reviews & Articles
Screenings
For a full schedule of screenings go to the Joe Public Films screening calendar.
Appearances and Other Info