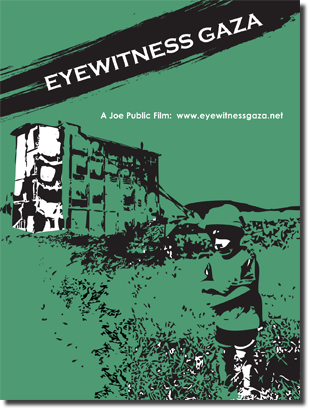 (2011), 50 minutes
A Joe Public Film
"Though unquestionably didactic, Skip Schiel's images are also haunting glimpses of the perilous nature of life in Gaza. The photographs never feel invasive or forced; they simply capture moments of intimate truth between photographer and subject."
—Sarah Correia, The Arts Fuse
Eyewitness Gaza shows an accurate view of current life in Gaza, through the lens of photographer Skip Schiel. His photographs and reflections on many trips to Gaza show the unique position Gazans are in: under siege, under occupation, constantly threatened by attacks from Israel and their own political factions, with little awareness or concern by the rest of the world.
Central to "Eyewitness Gaza" are Gazan youth. How do they survive a siege and marginalizing by the world community? Through events in Palestine such as the Gaza Youth Break Out movement, and to the most recent manifestations of violent and nonviolent transformation of "Arab Spring", Schiel and his camera chronicle a community trying to rebuild itself.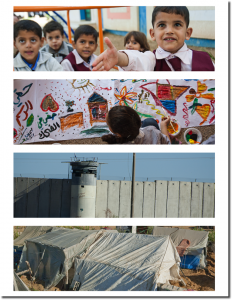 Director

Tom Jackson, for Joe Public Films, LLC

Director of Photography

Jonathon Millman

Field Director, Gaza

Adham Khalil

Music

Dalouna,
The Gaza Music School,
Arvo Part,
PR: Palestinian Rapperz
You can Purchase Eyewitness Gaza through PayPal or by mail.